In early 2005 we developed a mobile saw repair unit to provide parts and services to firefighters on wild land fires. The trailer is a 40 ft. fifth wheel trailer, with a 12 foot garage. It is entirely self-contained, and we carry enough parts to supply an incident for 7 days without reordering. We have the full backing of Pacific Stihl which enables us to have parts drop shipped directly to the incident base. As of 2016 we have been on over 30 incidents, including some of the largest in California history.
Day Fire
Zaca II
Slide Fire
East Basin Complex
Chalk Fire
Knight Fire
La Brea Fire
Station Fire
Bull Fire
George Fire
Piute Complex
Williams Fire
Grand Fire
Powerhouse Fire
Hathaway Fire
Mountain Fire
Aspen Fire
Rim Fire
Shirley Fire
El Portal Fire
King Fire
(2015)Lake Fire, Cutca Fire, Willow Fire,Mad River Complex, Rough Fires (North, South, West), & Walker Fire
(2016) Sherpa Fire, Erskine Fire, Pine Fire, Sand Fire, Goose Fire, Soberanes Fire, Blue Cut Fire, Cedar Fire, Chimney Fire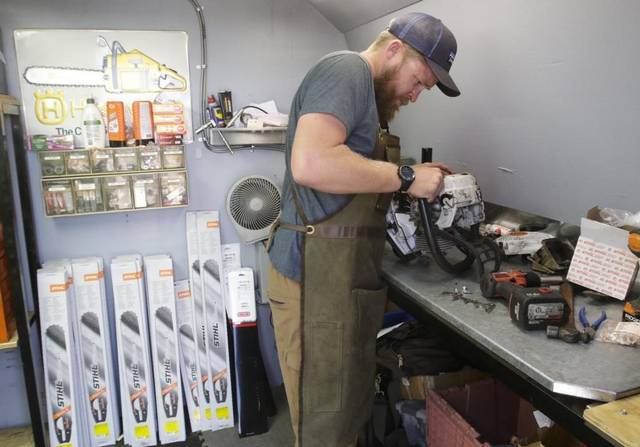 As a part of the firefighting community we proudly support the Wildland Fire Foundation, and we are lifetime members. If you would like to support the firefighters and their families please click on the Wildland Fire Foundation link below to donate.